A profile shows the overview of your organisation to all Gateway users. ZDHC Gateway Formulator profile has five profile tabs – Vitals, Products, Activity, Documents and Contacts.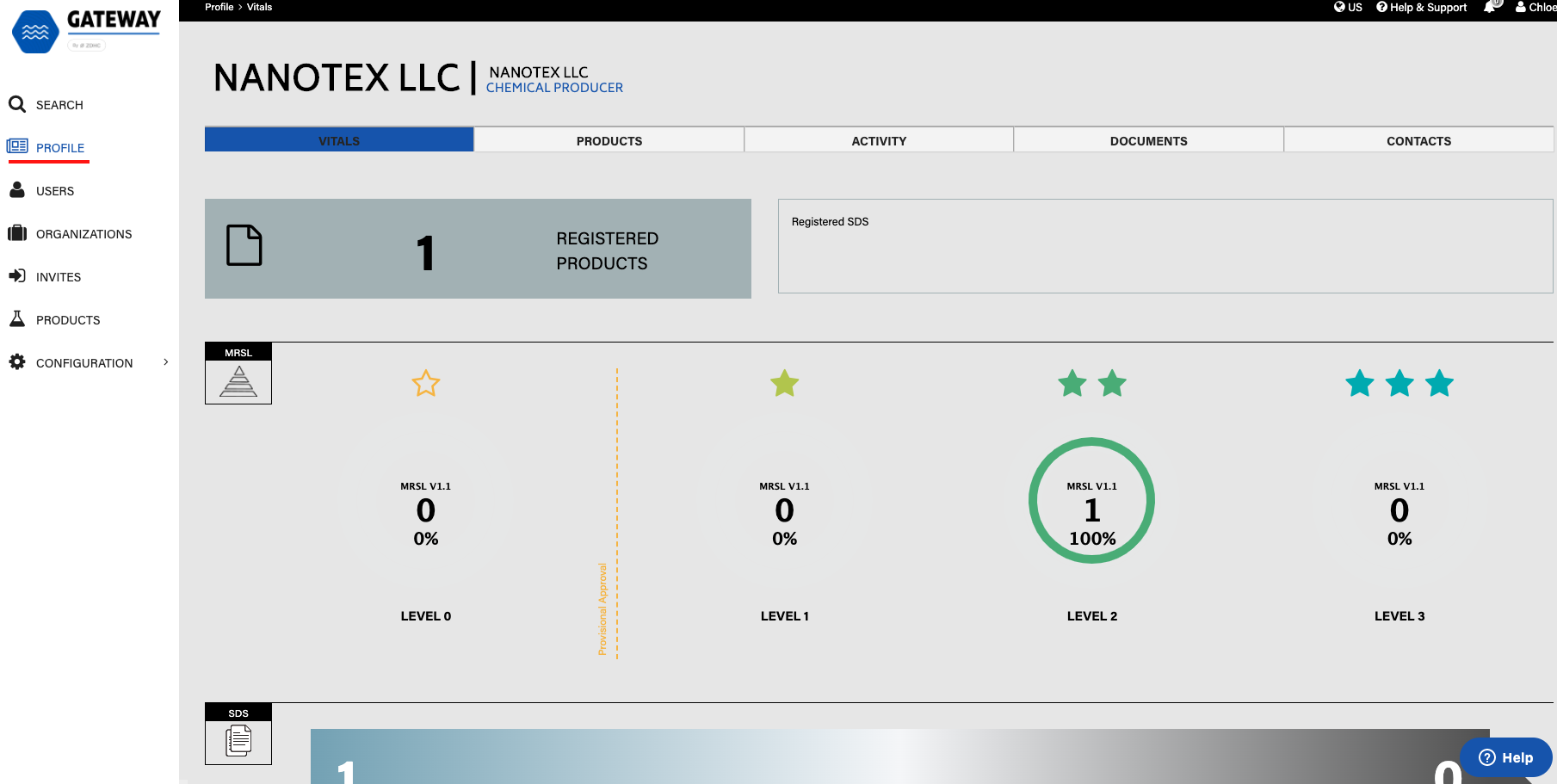 Now, let's look into each function.
01/ Vitals
This section shows your organisation's overview with a map allocation at the bottom of the page.
MRSL versions and levels, and registered and verified percentage of SDS can be previewed on this page.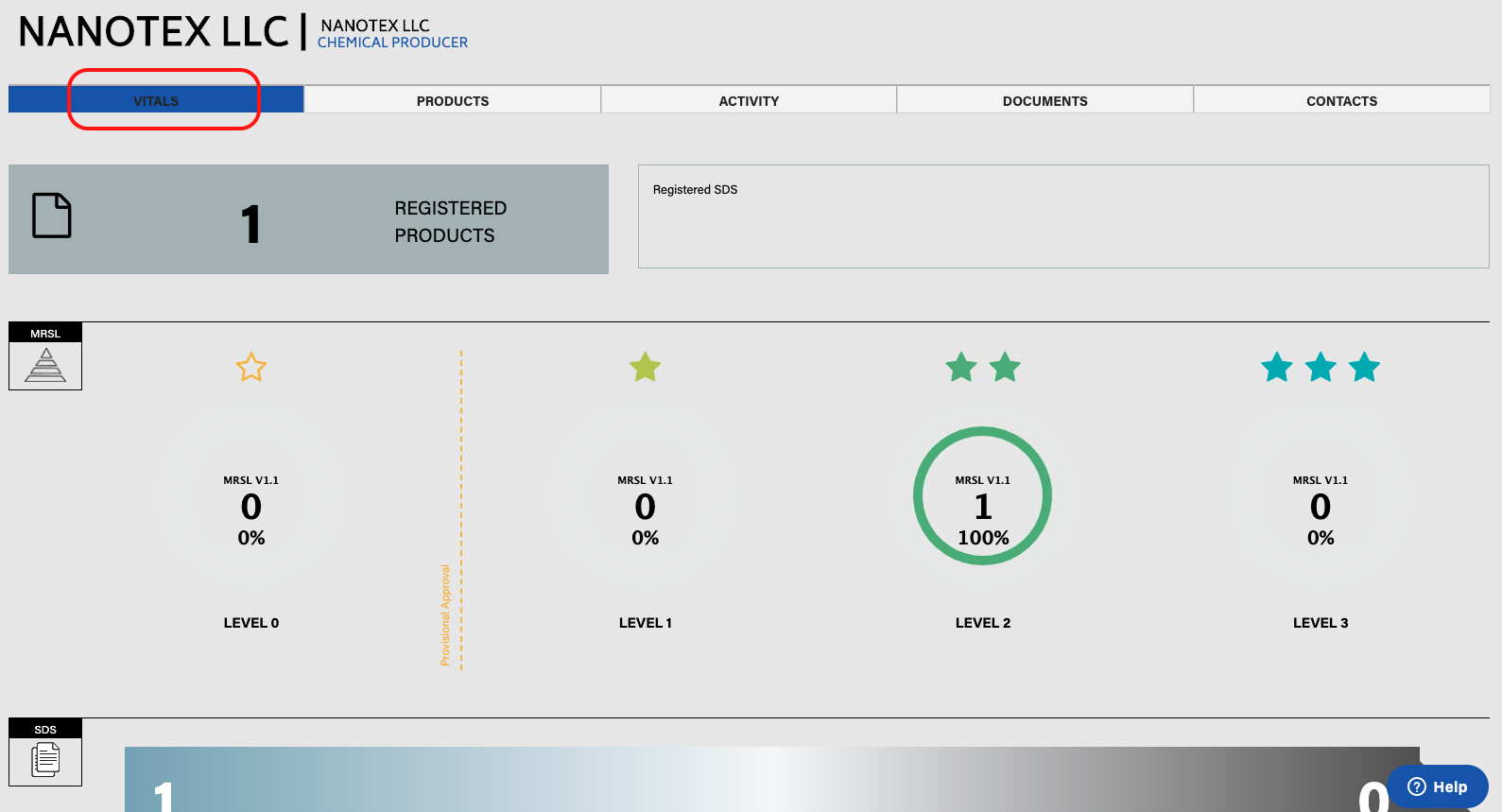 You can also edit any information by simply clicking the edit icon

on the right page.
Vitals has three tabs – Organisation Overview, Contact, and Products & Services. You can edit the information on each tab by clicking the EDIT icon.

02/ Products
This section shows the list of chemical products that you uploaded on the ZDHC Gateway, with the corresponding MRSL conformance level and more detailed info for each chemical product.

03/ Activity
The activity feed shows the actions that were made in your profile from adding a new contact, updating your organisation details or overview, and updating your products and services.

04/ Documents
All uploaded documents are accessible through this tab. You can upload, download, edit, preview versions, and delete documents.
- To upload a document, click

- To download a document, click

- To access the document details, click the file name.

- To edit details, follow the steps below.
Click the file name
Click Edit Document Details.
Edit the name and the description, as needed.
Click SAVE.
- To upload a new version, follow the steps below.
Click the file name.

Click Upload New Version.

Note: UPLOAD NEW VERSION pop up appears.

Upload a new file.
Add description, as needed.
Click UPLOAD.
05/ Contacts
ZDHC Gateway allows you to add contacts in your profile for private or general view. Each contact requires a name and an email address. The other fields are optional.
To add a contact, follow the steps below.
Click ADD CONTACT.
Fill out the required fields.
Choose settings - Public or Private.
Click SAVE.

Step result: Your contact is now added.