This guide shows how a supplier can activate their wastewater reporting fee in their ZDHC Gateway account. Please find here more information on the costs.
PLEASE NOTE: A supplier's wastewater reporting fee can also get paid and activated by the chosen ZDHC Approved Wastewater Laboratory on behalf of the supplier. Please get in touch with your ZDHC Approved Wastewater Laboratory to agree on who pays and activates your wastewater reporting fee before you start with the below process yourself.
Click on the User name in the Top Right corner.
Click on the Subscription Setting under the user name.
Click on Purchase Reporting Fee.



Fill up the Billing information and proceed to the payment option




Scroll down and choose your preferred

payment method.

a) For Credit Card transactions, follow the steps below.

Fill out the required fields. For more information on the accepted credit card security code formats, click on the question icon next to

Security Code.
Check the green box to agree to the terms and conditions.
Click

CONFIRM PURCHASE.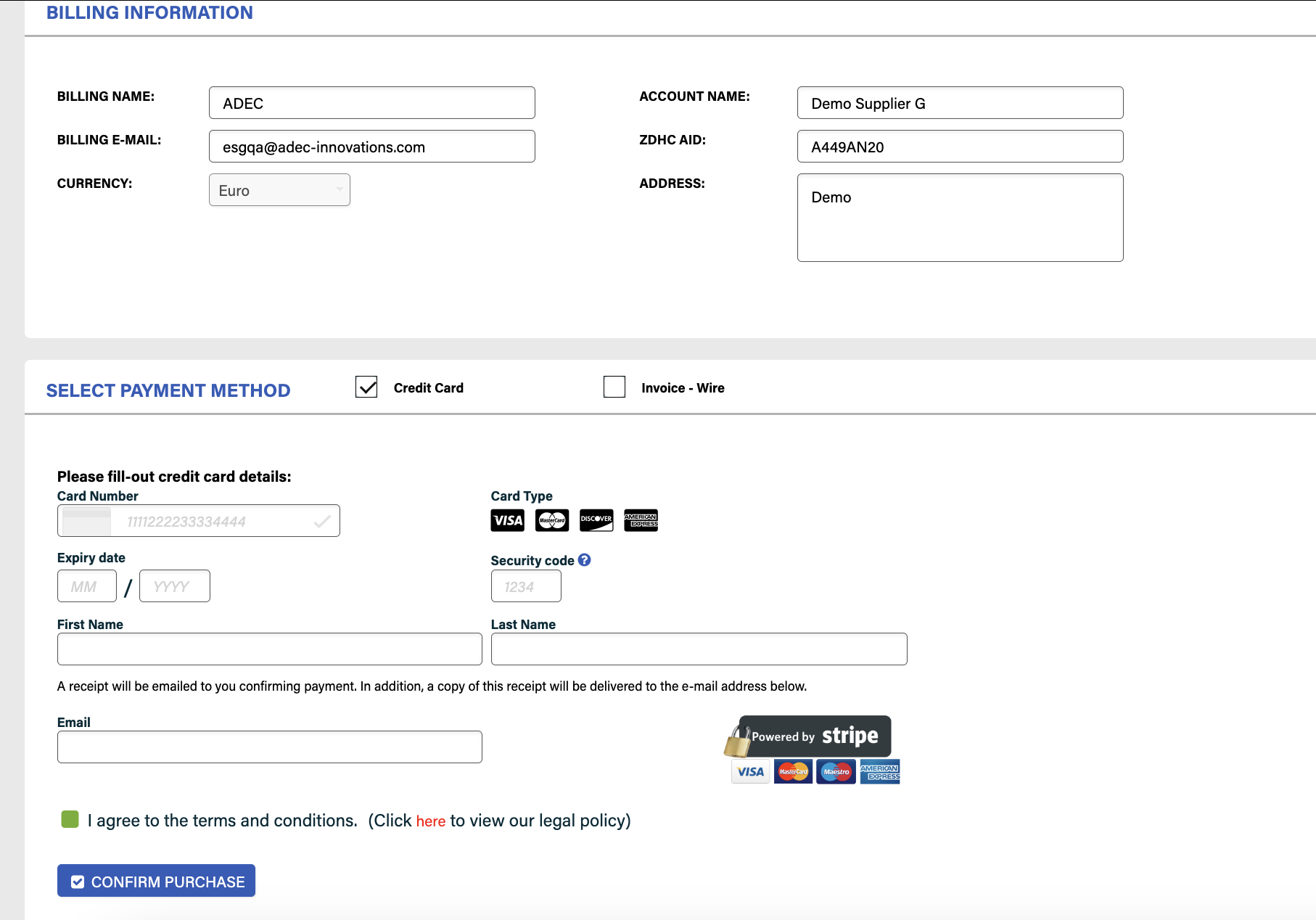 b) For Invoice (Wire or Invoice) transactions, follow the steps below.
Check

Invoice-Wire.
Click

CONFIRM PAYMENT.

Note: A pdf invoice will be sent to your email and can also be downloaded here
Note: Invoice – Wire Transfer requires a €25 Wire surcharge.