Generating Performance InCheck reports
The Performance InCheck Solution helps Suppliers to check their chemical inventory against the ZDHC MRSL. The Performance InCheck Reports can exclusively be generated via our Approved Solution Providers.
Please find all our ZDHC Approved Solution Providers here. You can connect with any of the Solution Provider that fits your requirements.
After the generation of a report on our Approved Solution Providers platforms, your Performance InCheck reports are saved to view, download, and share with your business partners in your ZDHC Gateway Supplier Profile.
Downloading Performance InCheck reports on the ZDHC Gateway
This guide will help Suppliers navigate the Performance InCheck pages and how to download from ZDHC Gateway.
Please follow the next steps to learn how to view and download your generated Performance InCheck reports.
Step 1: Login your ZDHC Gateway Account.
Step 2: Click on Incheck "Archive".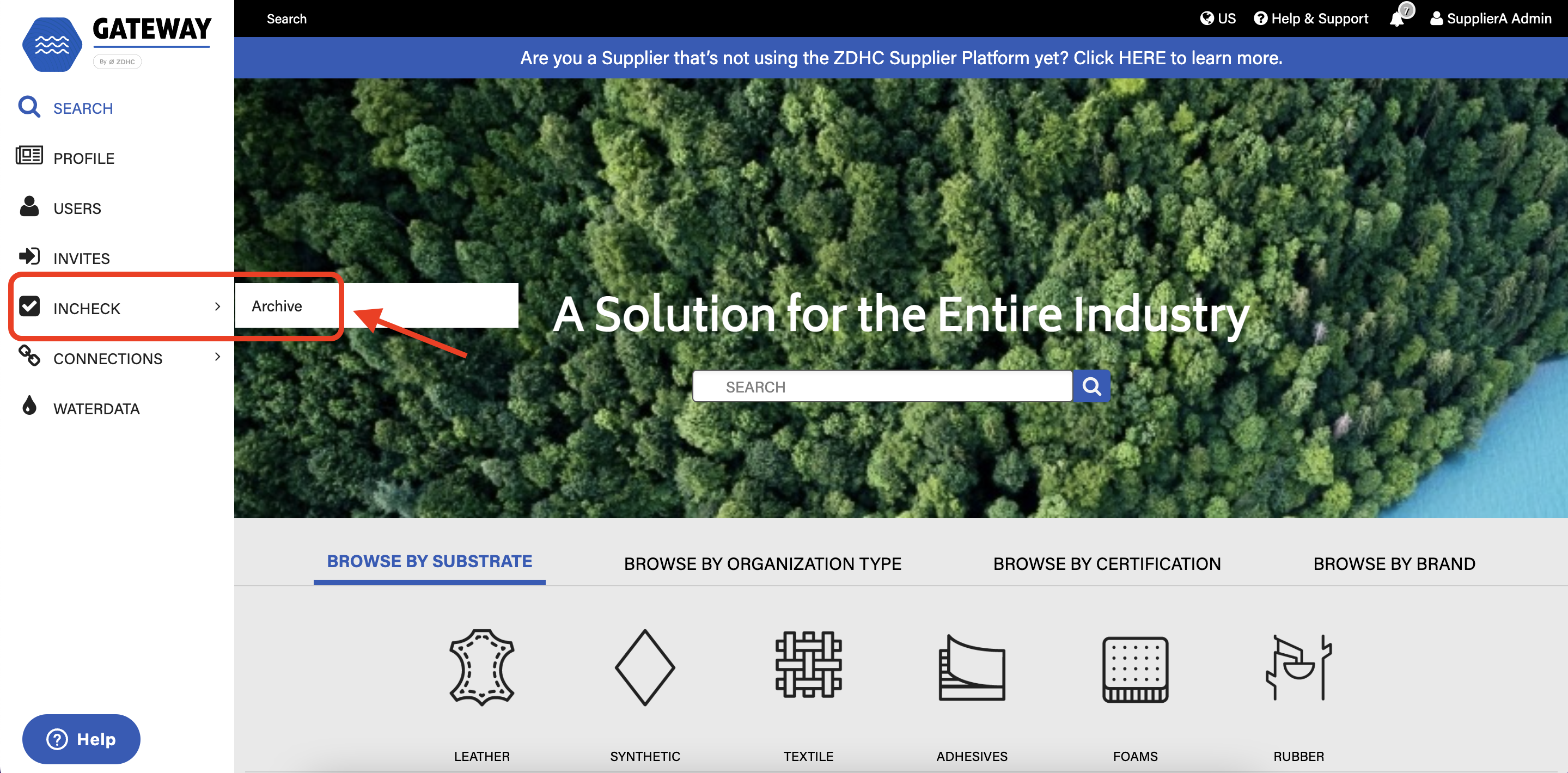 Step 3: Select "Month" and "Year"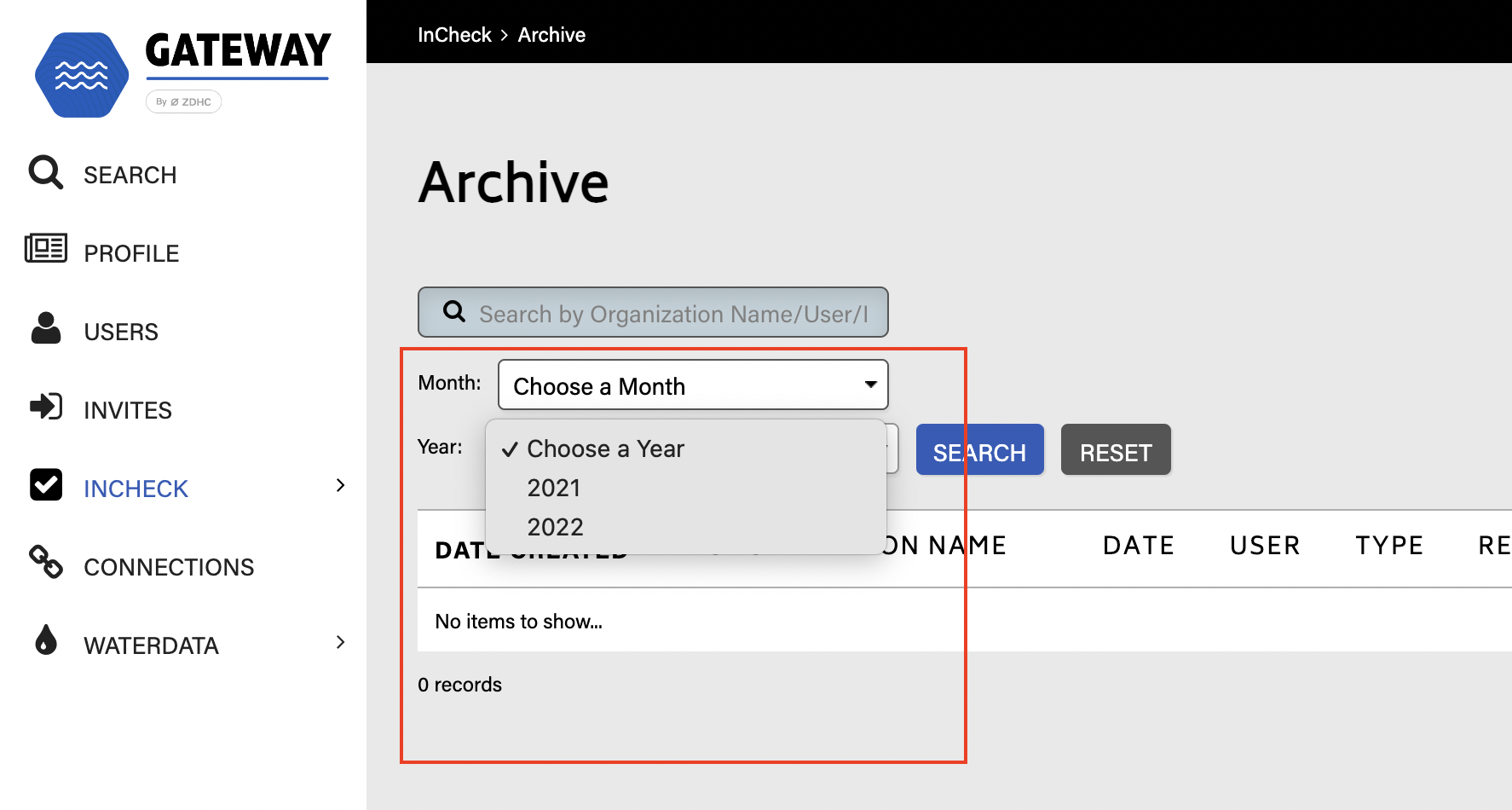 Step 4: Click on the Arrow to Download the report.
This will have all the Reports generated till the date.