While the ZDHC Knowledge Base covers most of the relevant topics related to our activities and Programmes, sometimes users need more direct assistance.
01/ Using the Web Widget
On any page of the Knowledge Base, scroll down until you see the following box: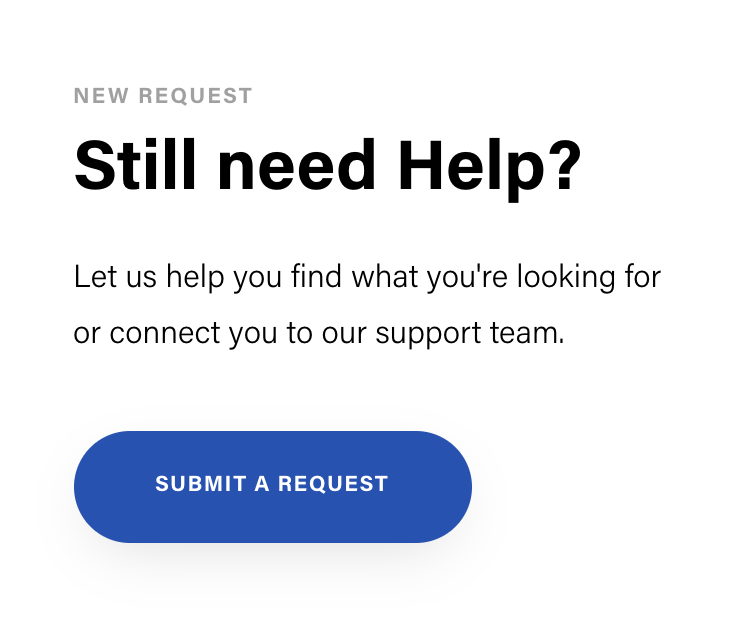 To submit a request from the Knowledge Base follow these instructions:
Click on the "Submit a request" blue button. You will be redirected to another webpage called "Submit a request" (see picture below):

From the dropdown menu select:

- "Gateway request" for queries related to ZDHC Gateway
- "Default Ticket Form" for all the other queries

You will be prompted to another page where you can provide us all the relevant information related to your query. You will provide to us the following information:

- Your email address
- Your name
- Whether you are a ZHDC Contributor or not (please note all ZDHC Contributors appear at this page)
- Topic
- Subject
- Description
- Attachment(s)

Once you have filled all the fields, click on "Submit" at the bottom of the page.
02/ Send an email to ZDHC Support Team
Another useful option to get support is to send an email via the dedicated inboxsupport@zdhc.zendesk.com
You can find all the details to reach us out at the bottom of any subpage of the Roadmaptozero website.

Please note that on the same section you will also find the direct link to access the Knowledge Base.